High Wear Tolerance
High Weed Resistance
Affordable Price
Extremely Versatile Grass
10-Year Product Warranty

Eureka Kikuyu Turf has a vigorous growth. Its complexion is made up of a broad coarse leaf and is of a broad runner style. Kikuyu will not tolerate shade or excessive dampness. It holds colour well in most conditions. Non allergenic.
Maintenance:
High maintenance during the summer months and needs to be mowed every 5 – 7 days. Fertilise and water regularly.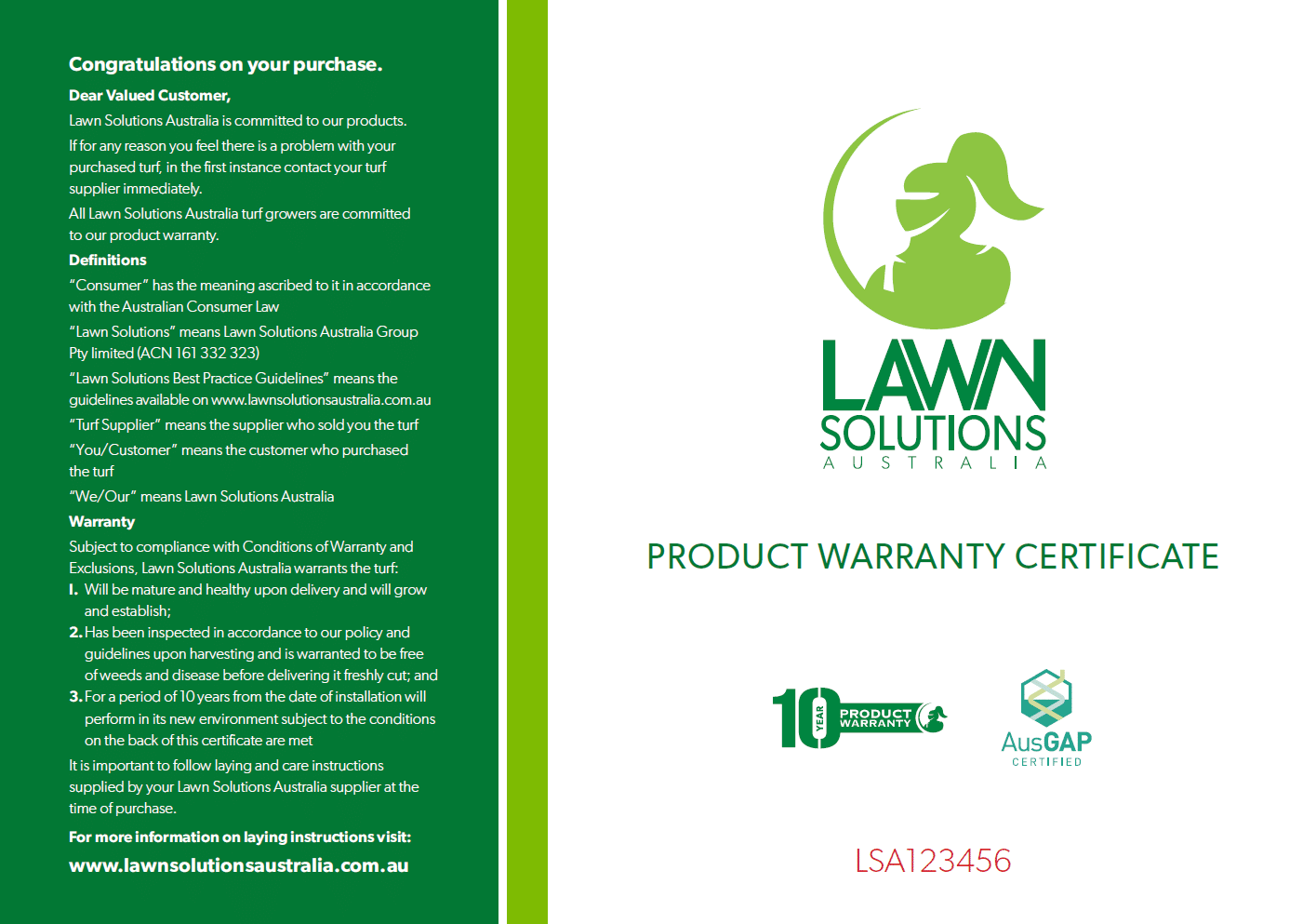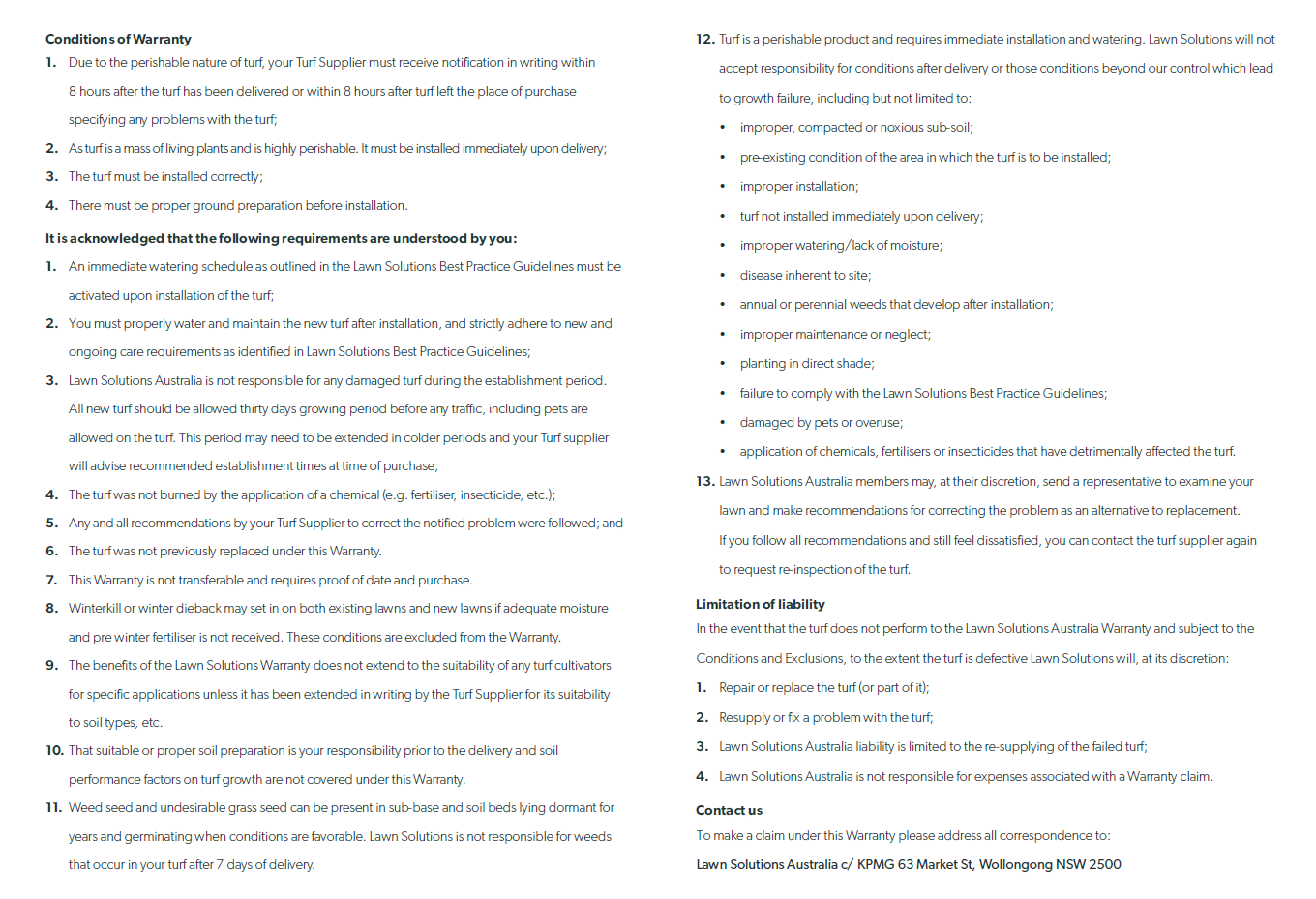 Compare Lawns
| | Sir Walter Turf | Sir Grange Zoysia | Eureka Kikuyu Turf | Nullarbor Couch Turf |
| --- | --- | --- | --- | --- |
| Winter colour | Excellent if well fertilised | Very Good if well fertilised | Very Good if well fertilised | Average if well fertilised |
| Shade Tolerance | Excellent | Excellent | Poor | Very Poor |
| Drought Tolerance | Good | Excellent | Good | Very Good |
| Leaf Texture | Broad | Fine | Broad | Fine |
| Wear Resistance | Very Good | Excellent | Good | Excellent |
| Recovery from Injury | Very Good | Very Good | Very Good | Excellent |
| Fertilising Requirement | Beginning of each season | Low fertiliser requirement. Does not need a lot to stay healthy | Beginning of each season | Beginning of each season |
| Weed Resistance | Excellent | Excellent | Good | Good |
| Disease Resistance | Excellent | Very Good | Good | Good |
| Insect Resistance | Very Good | Excellent | Poor | Average |
| Heat Resistance | Very Good | Excellent | Good | Excellent |
| Salt Tolerance | Very Good | Excellent | Poor | Excellent |
| Mowing Requirement | Weekly | Low frequency of mowing. Grows slowly | At least Weekly. More often when fertilised | Twice Weekly |
| Mowing Height | 20 - 25mm | Wide range of mowing height options | 20 - 25mm | 15 mm |
| Uses | Home Lawns, Commercial, Parks, Pre-schools | Home Lawns, Commercial, Parks, Golf Courses, Sports Fields, School Play areas, Roadside Green Space | Home Lawns, Commercial, Parks, Golf Courses, Sports Fields | Home Lawns, Commercial, Parks, Golf Courses, Sports Fields |