At Buy Turf Online, we are proud to offer an extensive range of premium quality turf and specially selected lawn care products.
We have everything you need, big and small to prepare for your new lawn, install your new lawn and care for it.
How to Buy:
It's as easy as selecting what products you would like to buy, checking out and then we deliver your order on a day that works best for you.
Customer Service
Here at Buy Turf Online, we pride ourselves on our exceptional Customer Service, and our friendly staff can answer any questions you may have to ensure you select the right turf for your situation.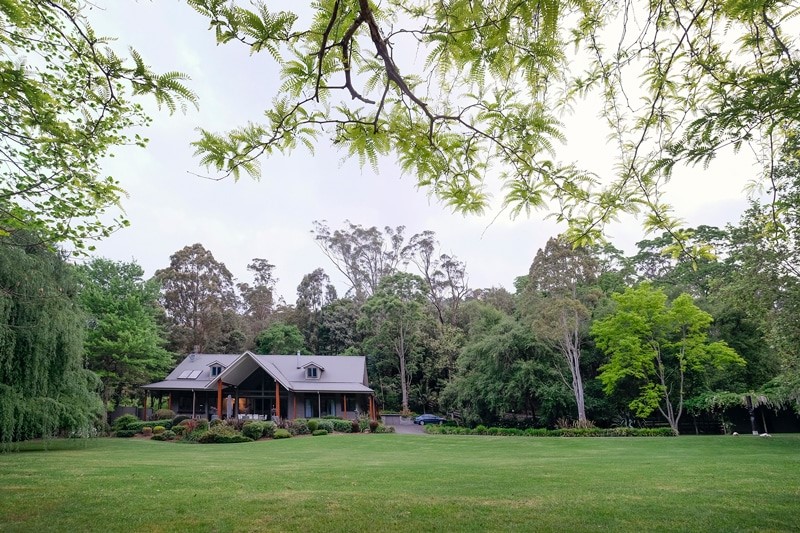 Turf Delivery to Windsor
Fees:
Delivery fee: $99.00
Estimated Delivery Time: Next working day*
*If you place your order before 10.00 am we can usually deliver your new turf the next day.
What lawn variety is right for Windsor?
When you are choosing a turf for Windsor, there are a few factors you should think about before making a decision 
The lawn variety needs to be suitable for the area as well as for your individual needs. Choosing the right lawn variety can be the difference between a lawn that struggles and a healthy, thriving lawn.
Climate:
One of the biggest effects the Australian climate has on turf is how much water will be required. Windsor receives a large amount of rainfall, even in its driest month, September.
The Harsh Australian climate will also affect how much drought tolerance and frost tolerance your new lawn will need.

Shade:
How much shade and sun your lawn gets will depend on the height of your house, any fences, the size of the lawn and whether you'll have trees or hedges around where your lawn will go.
Keep in mind that any new plants are likely taller than they are at the moment.
Foot Traffic:
Depending what you plan to use your lawn for will affect how much wear and tear it receives.
If you have lots of foot traffic, such as in parks or sports grounds, or if you have pets or children, you'll want a quick repairing grass.
Maintenance:
Depending on the Variety of grass, varying amounts of care is required. Whether it is mowing, watering or fertilising, you should consider how often you would like to tend to your new lawn.
Look and Feel:
This last factor is quite a personal one. The look and feel includes choosing between a fine or broad leaf, the softness of your lawn and the height that your lawn will sit at.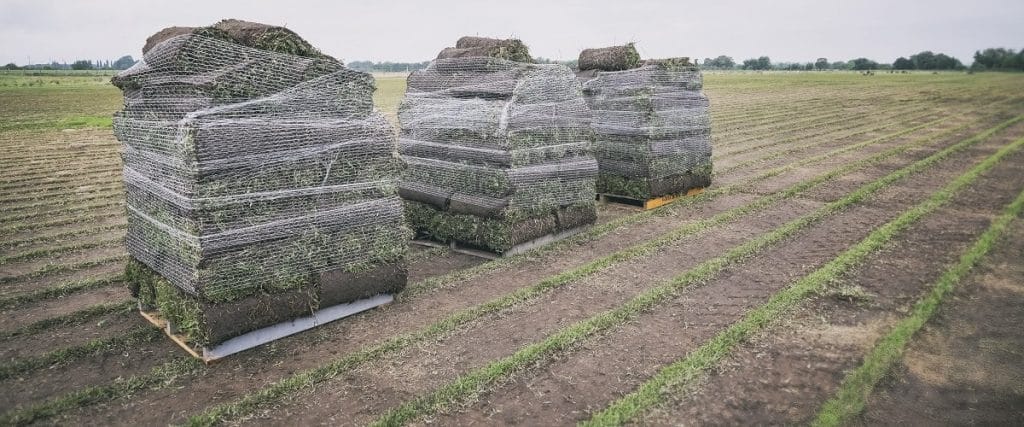 Benefits of Turf 
Property value:
Whether buyers know it or not, they are drawn to a house with a lush green lawn. People look for a place where they can imagine themselves being happy.
A lawn is an area that the buyer can visualise themselves and their loved ones socialising, relaxing and playing sports.
Not only is your home likely to draw in more interest, but a recent study has shown that homebuyers will pay up to 19% more for a house with an attractive lawn.
Heat reduction:
A healthy lawn will significantly cool your home and surrounds.
The average front lawn has twice the cooling capacity as the average home's ducted air-conditioning system without taking a toll on your electricity bill.
Oxygen production:
Grass is the most effective plant life at converting carbon dioxide into oxygen, and that includes trees.
A simple 15 x 15m turfed lawn will produce enough oxygen for a family of four.
Cost effective:
Compared to the alternatives for your new yard, turf is by far the most cost effective one.
Artificial turf, pavers and sandstone have their own benefits but also carry a significantly higher initial cost per square metre.
Especially for large areas, turf grass is a far more affordable option, regardless of the chosen variety.
Pollution reduction:
A turfed lawn helps to balance out the negative effects of urban living. It absorbs or filters numerous types of pollutions.
These include dust, allergies, disease, noise, heat, glare and air pollution.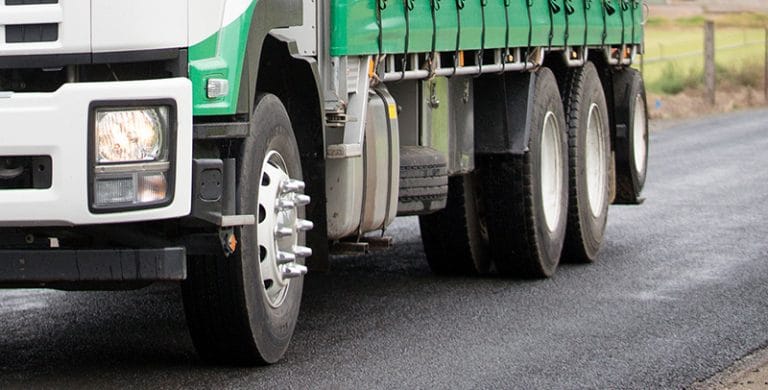 | | | | |
| --- | --- | --- | --- |
| Windsor | Mulgrave | Cornwallis | Pitt Town Bottoms |
| Mcgraths Hills | Freemans Reach | Pitttown | Oakville |
| Wilberforce | Clarendon | Richmond Lowlands | Hobartville |
| Windsor Downs | Vineyard | Box Hill | Nelson |
View All Delivery Areas
Agnes Banks
Berambing
Bilpin
Blaxlands Ridge
Bligh Park
Bowen Mountain
Bucketty
Cattai
Central Colo
Central Macdonald
Clarendon
Colo
Colo Heights
Cornwallis
Cumberland Reach
East Kurrajong
Ebenezer
Fernances
Freemans Reach
Glossodia
Grose Vale
Grose Wold
Higher Macdonald
North Richmond
Oakville
Perrys Crossing
Pitt Town
Putty
Richmond
Richmond Lowlands
Sackville
St Albans
New Turf in Windsor
How much turf do you need?
In a few easy steps and with the help of our handy lawn calculator, we can have this figured out for you in now time.
Break your yard into shapes (Rectangles, triangles etc). The less shapes, the easier this will be.
Measure the length and width (or radius for semi-circles).
Enter those numbers into the turf calculator
We recommend purchasing an extra 5% (which our calculator can work out for you) to account for any irregular shapes or cuttings.
For more details on calculating how much turf is needed, visit our Lawn Area Calculator.
What do I need to do before installing a new lawn?
Depending on what state your lawn is currently in, you will need to do a few things in preparation for a new lawn.
This may include:
Clearing the site
Evaluating the soil
Laying down new soil
Applying a starter fertiliser
You can find more information on preparing for a new lawn on our Site Preparation page.
What is the process for installing a new lawn?
It is best to install turf as soon as it is delivered.
Our freshly cut turf is rolled and transported in a way that conserves as much moisture as possible but once we deliver it, it will continue to dry out until it is installed.
Lay the turf in a brick-like formation which the edges butted up against each other but not overlapping.
If you can, start with a straight edge, such as a driveway or fence, and continue from there.
Once your new lawn has been installed, give it a thorough watering.
Don't forget to check out our tips on looking after your newly installed lawn.