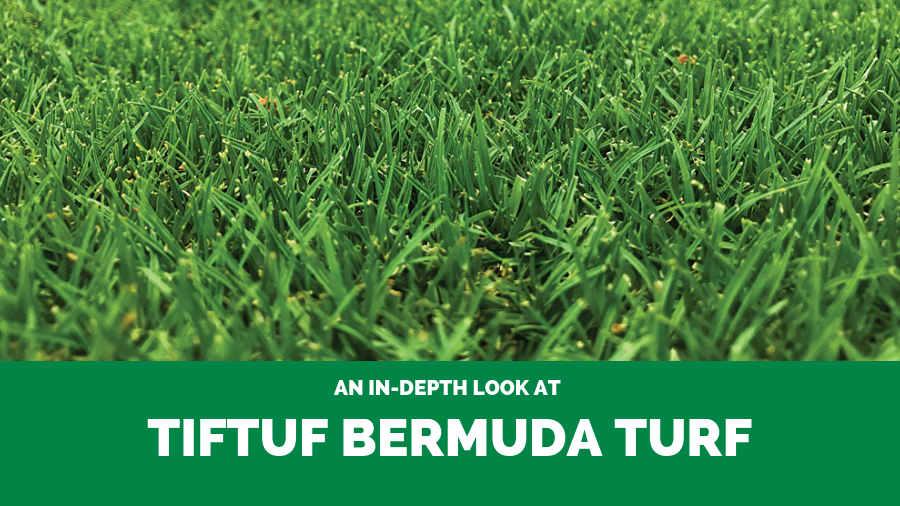 TifTuf Bermuda Turf 
Are you looking for a turf that offers a fine leaf blade with dense growth, world-leading drought resistance, high wear durability and low maintenance?
TifTuf Bermuda turf may be just the premium turf choice you've been looking for.
TifTuf is a world-leading turf grass that owes its origins to 25 years of research at one of the leading turf grass breeders, the University of Georgia.
TifTuff produces a lawn with superior qualities such as:
Excellent sun & drought tolerance

High wear & tear resistance

Low maintenance requirements

Rich green colour & dense growth
Good winter colour & shade tolerance
The University's TifTuf breeding programme tested hand selected Bermuda grass seed under severe drought conditions.
The genotype showing superior qualities such as the ability to retain a rich green leaf colour and healthy growth during these trials was selected to form the gene pool for TifTuf Bermuda grass.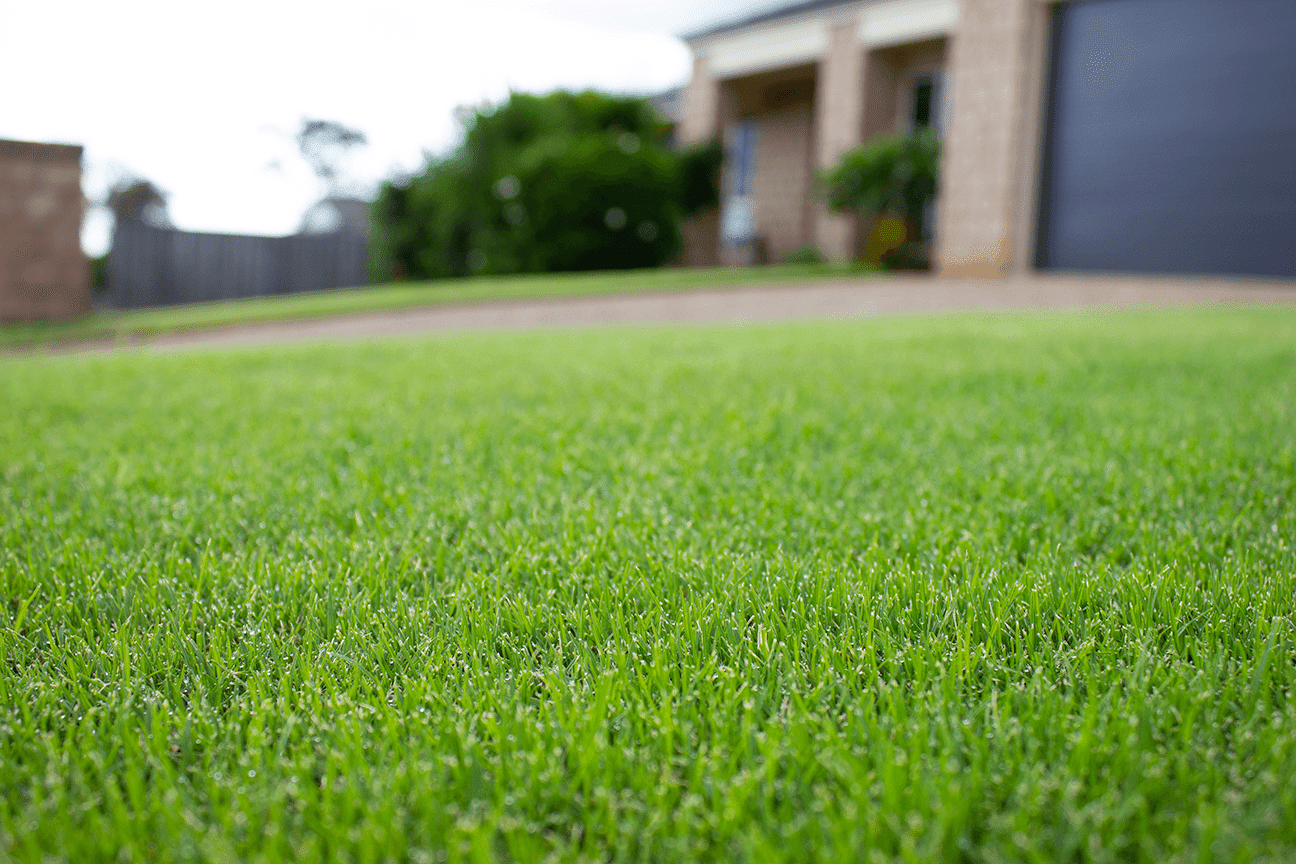 A further 19 drought tests and 2 wear and tear tolerance trials before TifTuf was released commercially makes TifTuf one of the most thoroughly researched and developed premium turf varieties available. TifTuf has proven itself time and time again with its exceptional drought resistance qualities.
TifTuf requires 38% less water than other turf types.
Grasses such as Sir Grange and Empire Zoysia are drought resistant too but only TifTuf has such a proven ability to thrive in the driest conditions. TifTuf is the perfect grass for the large areas of Australia that experience frequent water restrictions.
TifTuf is 100% genetically pure. Researchers hand selected this specific variety from some 30,000 plants and then bred all plants from this single plant to ensure genetic purity.
All TifTuf sold in Australia adheres to AusGAP certification standards and is covered by a 10-year warranty.
Shortcut Links
Second Toggle
Your content goes here. Edit or remove this text inline or in the module Content settings. You can also style every aspect of this content in the module Design settings and even apply custom CSS to this text in the module Advanced settings.
TifTuf Appearance
TifTuf is ideal for a wide variety of applications, both residential and commercial. Its fine leaf blade, deep green colour with dense growth produces a soft leaf to walk on and yet is able to handle high wear situations.
It's a great looking all-round lawn that will retain good summer and winter colour.
TifTuf also offers a superior ability to cope with wear and tear and retains all its other exceptional qualities whilst requiring minimal maintenance such as fertilisation or watering.
The genetic purity of TifTuf ensures that TifTuf will retain its good looks for many years. That's why we offer a 10-year product warranty.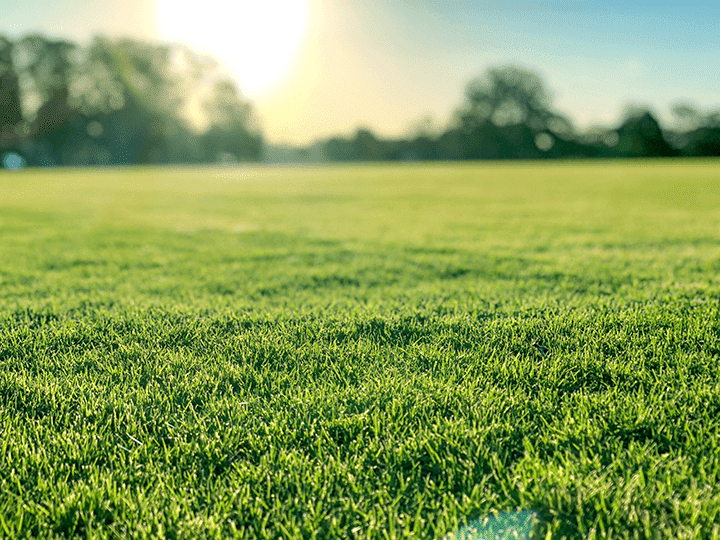 Sun & Drought Tolerance
TifTuf Bermuda turf ranks so highly for sun and drought tolerance that it has been chosen as the University research standard for assessing drought tolerance for other turf varieties.

TifTuf requires 38% less water than other grass varieties making it perfect for backyards and sports fields.
Despite the harsh rain deprivation tests, TifTuf retained 95% more green leaf tissue than other grass types in the same test.
TifTuf has been scientifically forged to produce a dense grass that will thrive during the hot dry spells.
And this dense growth habit allows it to recover faster especially during those high use summer periods when outdoor playtime is at its peak.
In fact, TifTuf is one of the most heat and drought tolerant grass species available and easily outperforms tough grasses such as Sir Walter in this area.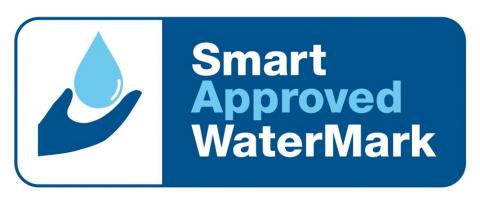 Lawn Solutions Australia is proud to announce that TifTuf Hybrid Bermuda has been formally recognised with the Smart Approved WaterMark for the following states and territories in Australia – QLD, NSW, VIC, TAS and SA (WA & NT excluded).
Shade & Frost Tolerance
The ability of grass to cope with shade is as important as drought tolerance for a thriving lawn in many Australian backyards.
Winter shade in particular can be a real killer for lawns.
Grass discolouration, dieback and an inability to regrow after wear and tear damage are typical problems associated with a poor turf choice for shady areas.
TifTuf demonstrates excellent qualities for those shady areas that are particularly prone to shade in the winter months. TifTuf is around 50% shade tolerant.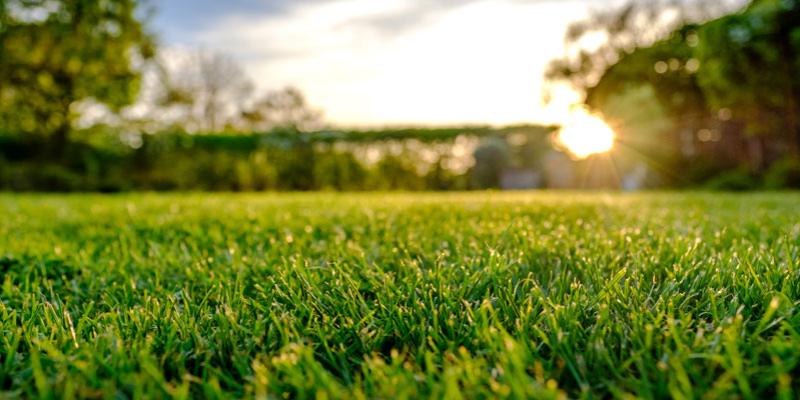 TifTuf only needs around 4 hours of direct sunlight each day to thrive. Research shows that TifTuf Bermuda can do well in temperatures as low as -20° C so frosts are no problem for this grass.
TifTuf will fall dormant during the cold winter months.
It's ability to retain good winter colour whilst maintaining excellent turf quality means it's ready to produce excellent spring growth and colour when the temperatures start rising again.
Wear and Tear Resistance
TifTuff is a hybrid Bermuda that has been scientifically researched and developed to handle high wear situations.
Thanks to its resilience, TifTuf is a great choice for high impact sports such as soccer, rugby or golf.
One aspect that contributes to both its attractive appearance and its hard wearing nature is TifTuf's upright blade growth.
Many soft leave grasses simply fall over under the wear and tear of physical activities and quickly lose their ability to recover.
TifTuf picks itself up and comes back ready for more punishment the next day and the next and the next.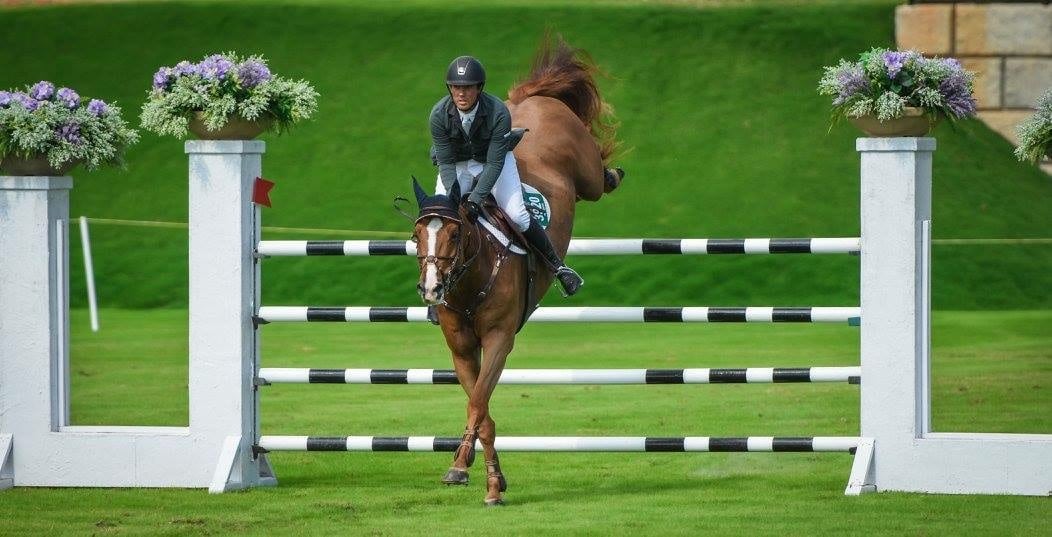 This wear and tear resistance is one of the most important qualities for an Australian lawn. Backyards, parks and sports grounds all take a real hammering from constant use, neglect, and careless mowing.
Weeds can quickly move in and colonise bare patches and over time will turn your once cherished lawn into a patchy mess.
That's why the ability for any good quality turf to quickly regrow and replace bare and damaged patches is so important.
TifTuf forms a dense growth habit that will inhibit weed growth. If TifTuf turf is damaged it will rapidly regrow to repair any damaged areas.
TifTuf recovery is generally faster than most other grass types.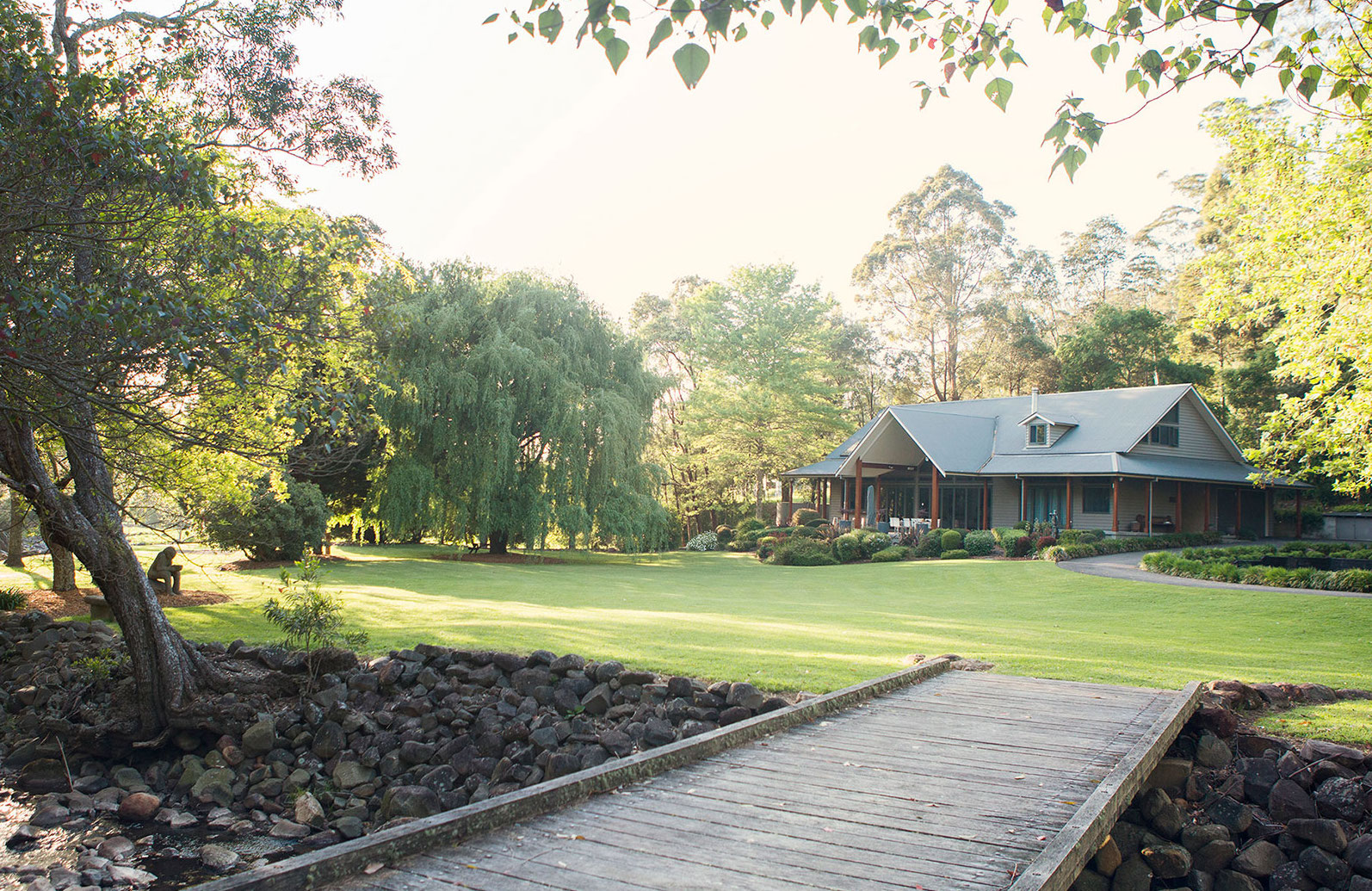 TifTuf Maintenance Requirements
TifTuf is the perfect choice for those who want a beautiful lawn but without all the hassles of constant mowing requirements or high watering needs and frequent fertiliser applications.

TifTuf is a world leading turf grass that performs exceptionally well with minimal maintenance.
TifTuf needs only 38% of the water that other premium lawns require to look good and stay healthy.
That's great news for homeowners facing increasing water shortages. And TifTuf has minimal fertilisation requirements compared with other well-known lawn varieties.
That means you don't have to spend time fertilising your lawn when you've got better things to do.
TifTuf is also very hardy when it comes to pest and weed resistance; meaning you spend less time dealing with the problems and more time simply enjoying a great lawn.
Due to TifTuf's rapid regrowth, lawn mowing requirements are about average (usually about once a week during spring and summer).
But with minimal care TifTuf will repay you with a rich green lawn that's a pleasure to look at and to walk on.
TifTuf is an exceptional performer and yet costs no more than other popular lawn varieties such as Sir Walter.
And with this lovely fine-leafed variety costing half as much as other well-known fine leaf varieties such as Sir Grange, TifTuf could well become the turf of choice for most Australian settings.
Compare our TifTuf price with other common Australian turf varieties and you'll understand why TifTuf Bermuda is winning fans around the globe.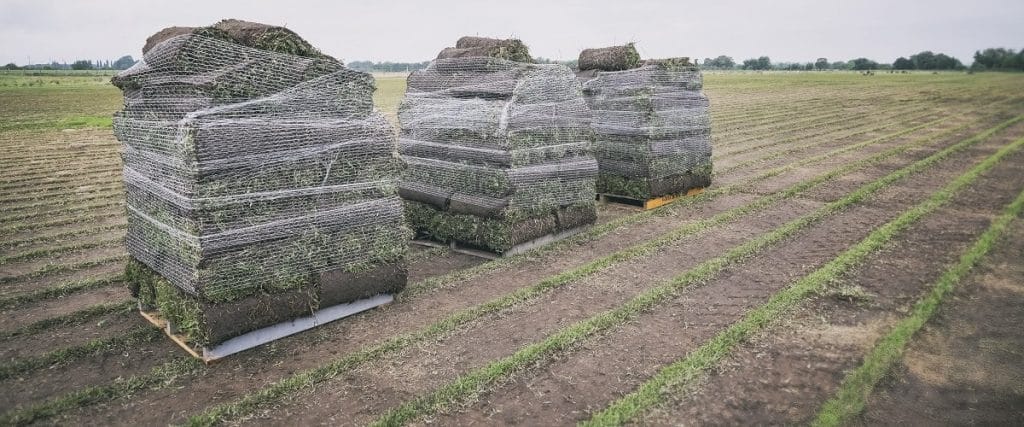 TifTuf vs Sir Walter
TifTuf has built a well-earned reputation for drought and heat tolerance, wear and tear resistance, and its low maintenance requirements.
So how does TifTuf Bermuda compare with Sir Walter?
| | Leaf Size | Drought & Heat | Wear & Tear | Shade | Low Maintenance | Weed & Pest Resistance | Fertilisation Requirements |
| --- | --- | --- | --- | --- | --- | --- | --- |
| TifTuf | Fine | Exceptional | Excellent | Good | Excellent | Excellent | Excellent |
| Sir Walter | Broad | Very good | Very good | Very Good | Excellent | Excellent | Very Good |
It's a close call but if you're looking for a turf with drought tolerance requiring minimal inputs on the maintenance side then TifTuf could well be the one for you.
TifTuf is also a clear winner on the wear and tear front and its fine leaf blade produces a beautiful lawn that is exquisitely soft to walk on.
TifTuf is a strong performer in shady settings but this is one area where Sir Walter does win out.
So, to sum up the TifTuf versus Sir Walter debate; TifTuf comes out on top as a tougher, hardier grass.  
TifTuf is the ultimate grass for those dry areas that are exposed to full sun.
TifTuf Reviews
We supply Australia's premium quality TifTuf turf exclusively from the Lawn Solutions Australia range.

TifTuf customers are really happy with their choice and the reviews prove it.
"It is definitely the best lawn I have ever put in……extremely thick, plush, and so comfortable to walk or even lie on".  Minyaka
"I'm so impressed". George
Research & Development Testimonials
TifTuf™ performed very well on our large-scale Linear Gradient Irrigation System at the University of Florida.

It maintained good quality with significantly less water compared to the other commercially produced cultivars. 

– Bryan Unruh, Ph.D. University of Florida
We found evidence that TifTuf™ used less water than Tifway 419 and TifSport.

It's just a very tough and drought-tolerant grass. As soon as it quits raining, TifTuf™ is still performing well, unlike others that can start to fail.

– Brian Schwartz, Ph.D. University of Georgia
While researching TifTuf™, I was impressed by the cultivar's tolerance to adverse conditions, particularly drought, low fertility, traffic and cool weather.

In the trial work I conducted, TifTuf™ was the first cultivar to green up in the spring, the last to go dormant during drought conditions and the most tolerant to traffic.

Other notable characteristics of TifTuf™ include fine leaf texture and high turf density, as well as aggressive growth and establishment rates.

– Alec Kowalewski, Ph.D. Oregon State University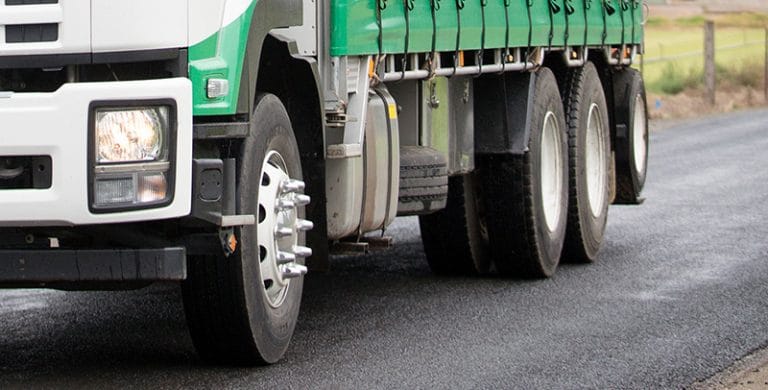 The Lawn Solutions TifTuf variety has been designed for your needs. TifTuf Bermuda demonstrates exceptionally superior qualities because it has been:
Hand selected from over 30,000 different cultivars

Subjected to rigorous breeding and propagation and testing programmes

Tested for exceptional drought and heat tolerance

Developed for high wear applications

Bred for weed & insect resistance
A 10-year product warranty certificate comes with all TifTuf orders. It's just another assurance that TifTuf will deliver on its promises.