Score the Best Sports Field Turf Grass
What's the Best Sports Field Turf Grass
Sport is a huge part of Australian culture.
Whether we're watching from home, playing in a sports club or on the local sports field, Australian's love their sports.
Without a good sports field, however, players would have an increased chance of grazes, cuts and broken ankles.
By choosing the best sports field turf variety for each sport, athletes can focus on their performance rather than a harsh or uneven field.
What's the Best Turf for Different Sports Fields?
Choosing the right turf to suit the sport is crucial for any turfing, or returfing, project.
While some grass varieties may be ideal for golf courses, they'd be a disastrous choice for soccer or football.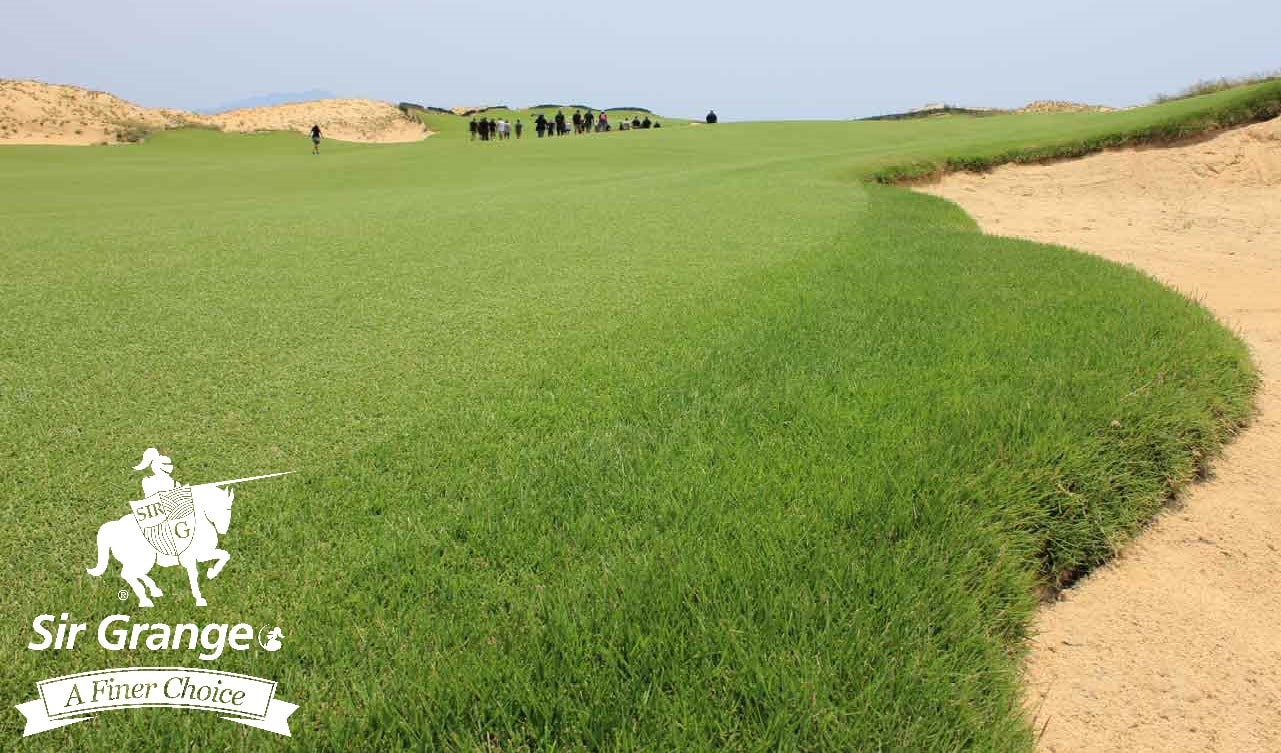 The type of turfgrass installed on golf courses is incredibly important.
It needs to be hardy, low maintenance and self-repairing. For this reason, Sir Grange Zoysia is the perfect grass for golf courses.
With tightening budgets for fertiliser, pesticides and irrigation on Australian fairways, Sir Grange offers a low maintenance and drought-tolerant choice.
Sir Grange also grows directly upwards which ensures players get a better ball lie as well as better ball speed in play.
Sir Grange Zoysia is quickly becoming the most popular choice for the golfing industry rather than the traditional Couch or Kikuyu varieties.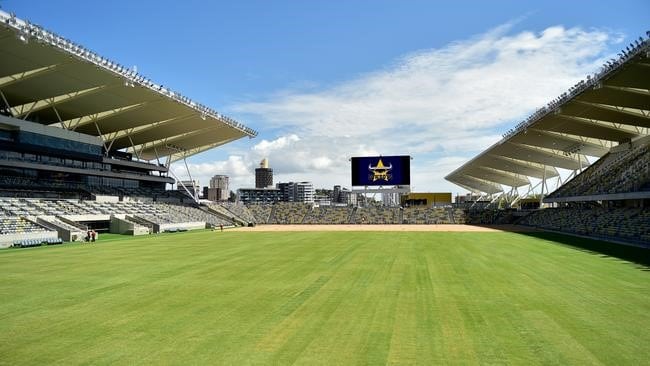 Where Kikuyu continues to be the popular choice is for footy (rugby league / rugby union) and soccer fields.
With high wear tolerance, Eureka Kikuyu grass would thrive in full sunlight and with frequent rainfall, despite the high foot traffic.
Eureka Kikuyu is a quick-growing grass. This makes it the ideal surface for tackling and high-contact sport.
Due to its fast growth, Eureka Kikuyu is a rapidly self-repairing surface that will soak up the blood, sweat and tears of the athletes.
Field Hockey & Baseball Stadiums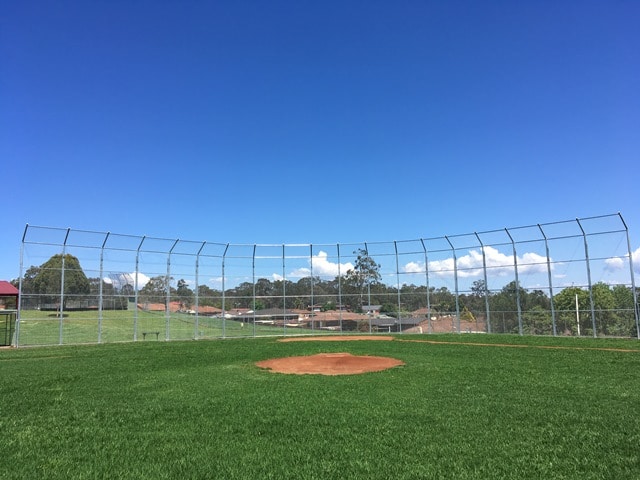 Sports venues and stadiums tend to receive less sunlight and rainfall due to their enclosed nature and the surrounding seating and buildings.
TifTuf Bermuda grass is an up and coming solution as a sports field turf.
TifTuf Bermuda turf is also a self-repairing grass variety but it has the added bonus of supreme drought tolerance as well as shade tolerance.
An all-rounder, TifTuf Bermuda is comfortable even in high wear conditions and requires 38% less water than other turf varieties.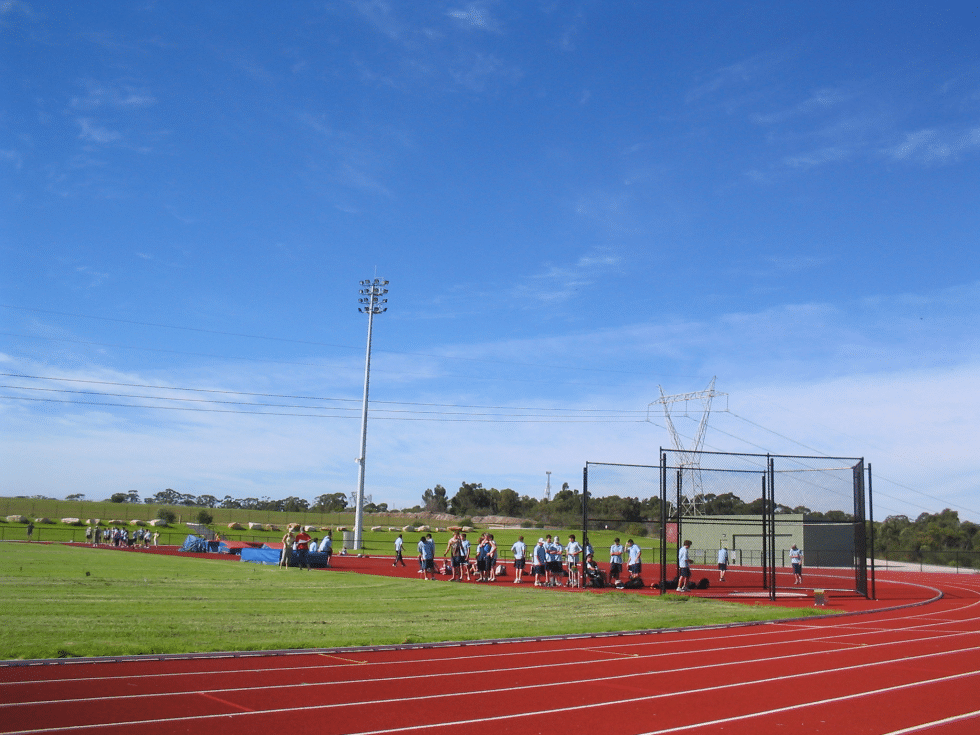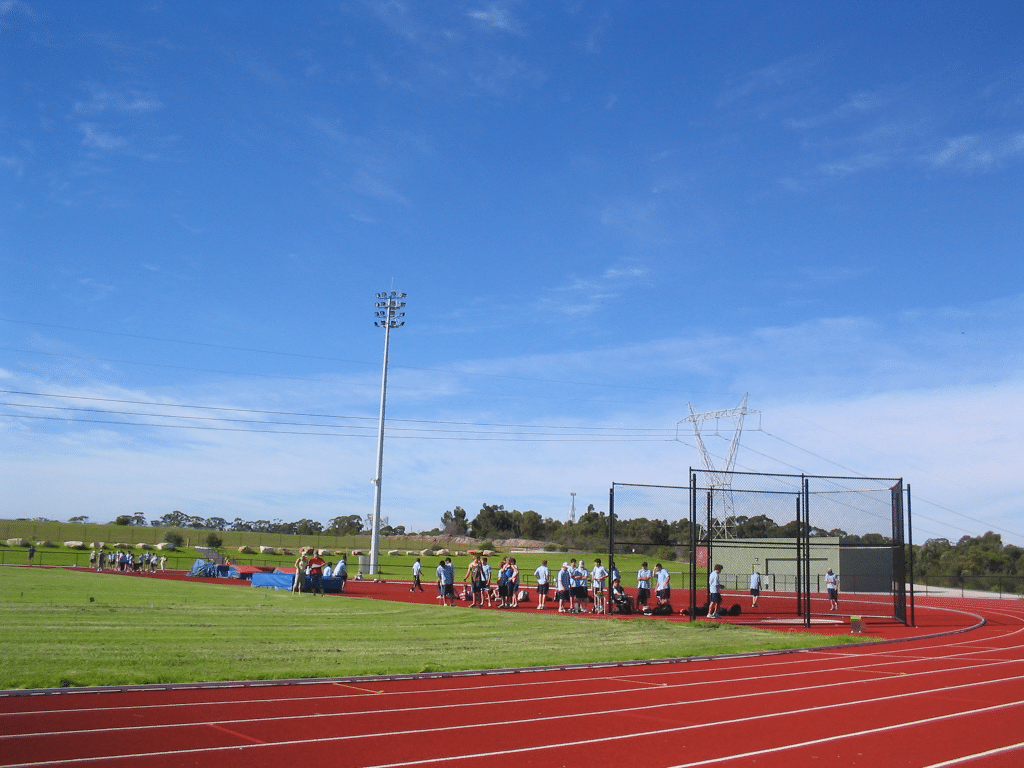 Used all year round and for a variety of track & field, athletic sports activities, these sports ovals require a grass variety that can be mowed to low levels without being scalped and has high durability.
For this reason, Tiftuf makes an ideal fieldturf for athletics.
With qualities such as pest and disease tolerance, Tiftuf Bermuda is the perfect choice for athlete performance throughout the year.
Turf Management & Maintentance
Developing a fieldturf maintenance program is essential for sports fields.
Depending on the type of field and chosen turf, different maintenance will be required.
For full details on how to get the most performance from your chosen turf variety, contact our turf specialists and they will be able to assist you with care practices such as:
regular watering
aeration
stabilising pH levels
fertilising
regular mowing
repairing patches and divots
Which is Best? Natural or Artificial Grass for Sports Surfaces?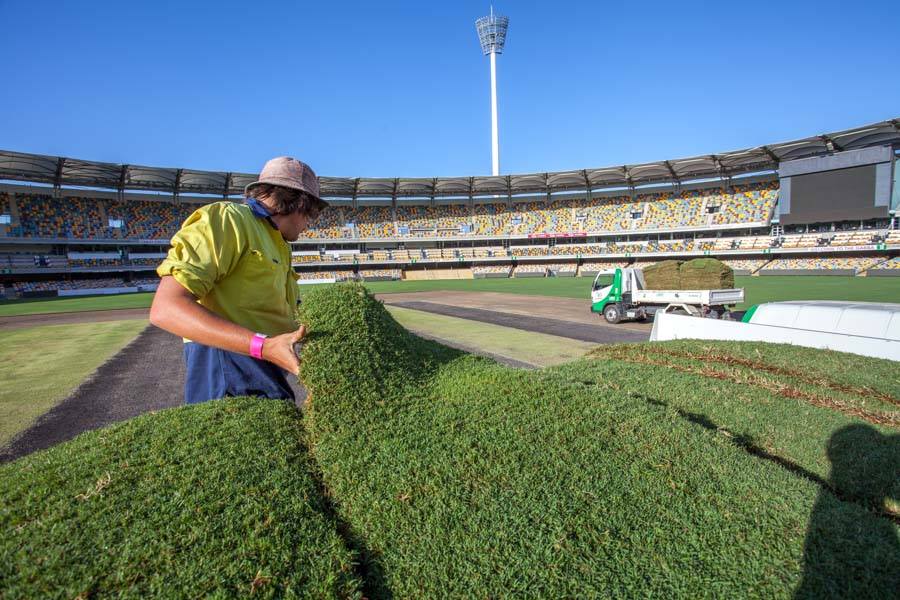 Many years ago, sports clubs started trialling artificial turf for sports fields.
At the time, artificial grass was appealing as it was seen to be low maintenance and wouldn't die when it wasn't cared for properly.
However, over time natural grass has proven to require less water, less maintenance and have a longer lifespan.
With suitable soil, the correct sports grass type and a proper maintenance program, natural grass will outperform artificial turf for Australian sports surfaces.
Buy Turf Online Turf Calculator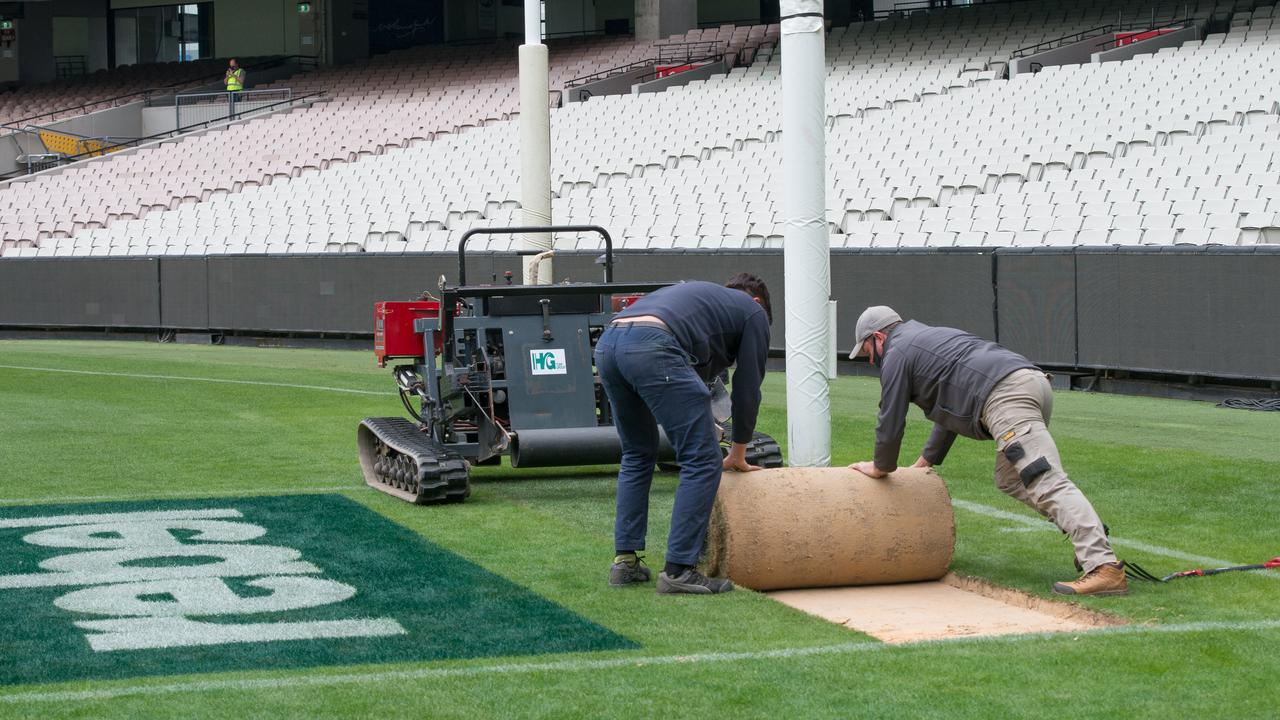 Not quite sure how much turf is needed for your sport field installation?
Our handy turf calculator can help you calculate this quickly and easily. It can even calculate semi-circles for your rounded sports fields.
If you've got a sports field turf installation coming up, make sure to contact our friendly team of turf experts.
Not only can we help you choose the best variety for the application, but we can make sure your turf arrives where you need it and at the right time.
As a trusted supplier of turf throughout New South Wales, Buy Turf Online is known for our high level of service and quality grasses.