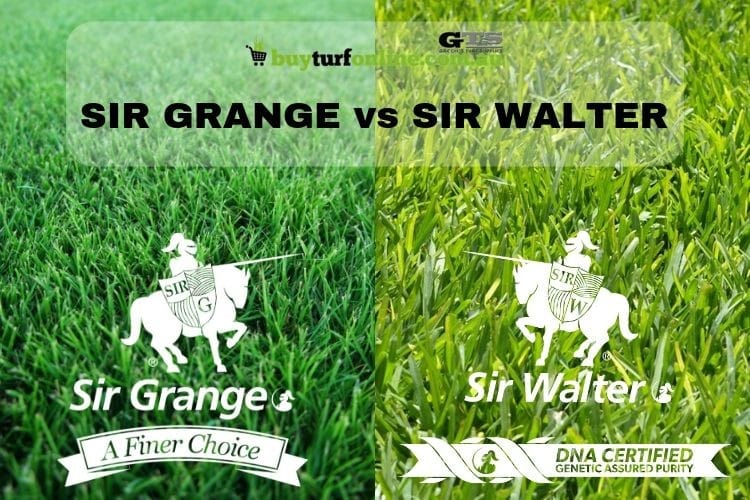 Sir Walter has for many years been one of Australia's most popular grasses. Now there's a new turf choice on the block that is rapidly becoming a firm favourite: Sir Grange Zoysia.
Sir Grange is an exceptional turf, as is Sir Walter but which is the better grass variety for your property?
We take an in-depth look at the advantages and disadvantages of Sir Grange versus Sir Walter so you can make the right decision to suit your specific turf needs.
We'll compare all those characteristics that are so critical for good lawn choice such as:
Appearance

Sun & drought tolerance

Shade & frost tolerance

Salt and coastal conditions

Wear & tear resistance

Maintenance requirements
Sir Grange Zoysia owes its origin to the U.S golf course industry but its popularity quickly spread to the residential market where it is now the highest selling Zoysia grass in the United States.
Now Sir Grange is starting to hit the headlines here in Australia thanks to its exceptional qualities.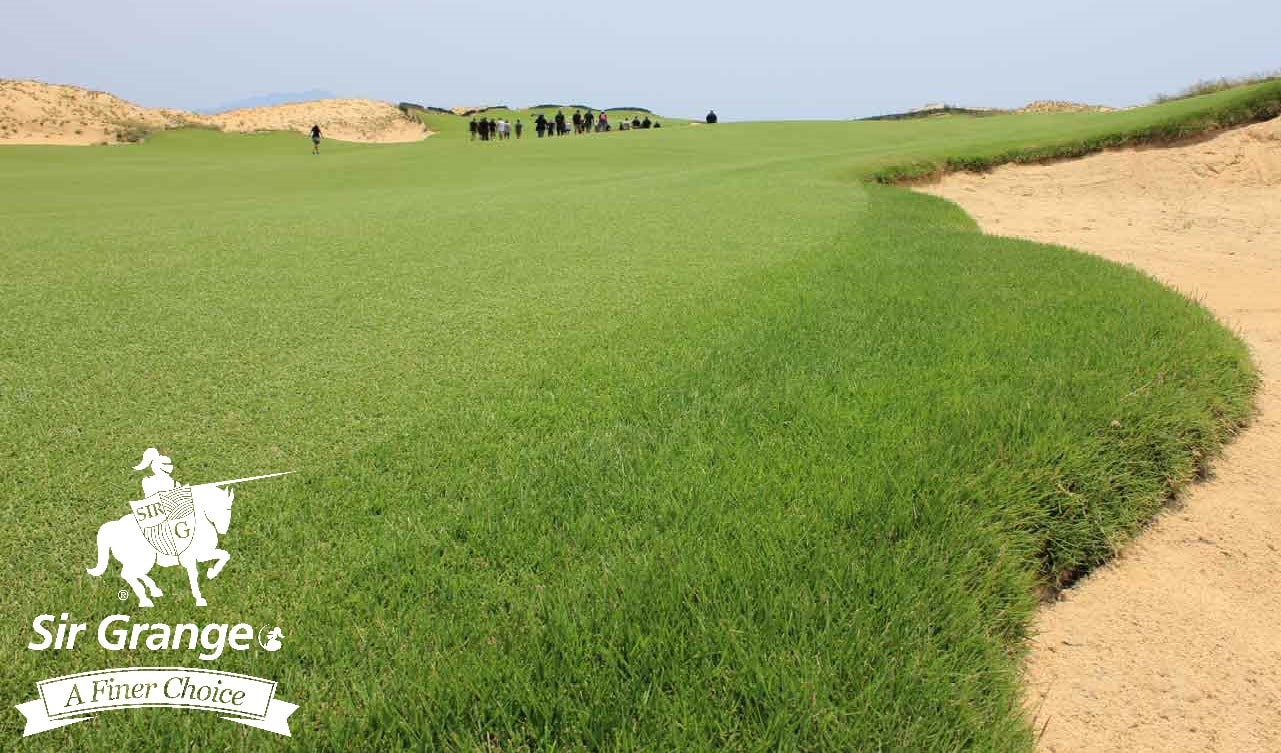 Second Toggle
Your content goes here. Edit or remove this text inline or in the module Content settings. You can also style every aspect of this content in the module Design settings and even apply custom CSS to this text in the module Advanced settings.
Appearance
The difference between the two grass types is really obvious.
Sir Grange produces a soft, fine leaf with a lush dark green growth. The really fine narrow blades form a lawn that is perfect for children to play on.
Its elegant manicured appearance makes it obvious why it is a popular choice for golf courses as well as residential and commercial landscaping projects.
Sir Walter also produces a relatively soft leaf but with a much broader blade. The leaf feel is slightly coarser than the Sir Grange and is a lighter green colour.
Sir Walter is much softer than many other grass types such as Kikuyu, which makes it a great playground for children.
Both grass types form a tight growth habit that helps to repel weed invasion.
Verdict:
Sir Grange wins the appearance stakes if you're looking for a beautiful manicured lawn that is also deliciously soft to touch.
Sun & Drought Tolerance
Sun and drought tolerance are really important qualities for any Australian lawn.
Once the soil dries out and cracks start forming many grass varieties will quickly die. The result is a barren brown patch of dirt, which is rapidly recolonised by weeds.
Both Sir Walter and Sir Grange are exceptionally hardy grasses. Both thrive in full sun and cope with drought.
This means both Sir Walter and Sir Grange will cope well with Australia's harsh summer sun. Sir Grange is particularly highly regarded for its ability to withstand severe drought and this is a real bonus during the really dry spells.

Verdict:
Sir Grange scores higher in the drought tolerance category than Sir Walter and so is the winner here.
Shade & Frost Tolerance
Shade can be a real problem for many grass types. This is especially true in our leafier suburbs and through the winter months.
Many grass varieties will lose colour and eventually die if there is not enough sunlight or when temperatures drop too low.
The resulting mud patch is made worse with the wear and tear of young children, pets or other users.
Sir Grange is renowned for its exceptional shade and frost resistance. Sir Grange will thrive in as little as 2 or 3 hours of sunlight each day.
It is quite happy in prolonged sub-zero temperatures and will maintain good lush green growth throughout the hardest winters.
This amazing ability to thrive under very challenging light and temperature conditions is another reason for its popularity with golf courses and commercial landscaping projects.
Sir Walter also delivers good performance in shady and frosty areas. It is suitable for shaded areas that get as few as 3 hours of sunlight each day. 
It maintains good colour and will not turn yellow or purple except under the coldest conditions.
Its good performance in shade is due in part to its large leaf surface area allowing it o photosynthesise even in low light conditions.

Verdict:
Sir Grange is highly regarded for its exceptional shade and cold temperature tolerance making it the ideal choice for those cold inland areas or where large trees provide shade for much of the day.
Sir Grange is the clear winner in this category.
Salt and Coastal Conditions
Salt spray and coastal conditionals can make growing a lawn a tough job in large parts of Australia.
Salt interferes with the normal osmotic processes in most common grass types. If the salt concentration is high enough it will kill the grass leaving you with an ugly brown backyard.
Sir Grange demonstrates exceptional salt tolerance and will thrive in coastal conditions. Sir Walter will also adapt to coastal conditions but may be slightly less salt tolerant.
Both grass types like soil with good drainage, which is a big plus in most coastal areas with sandy or rocky soil.
Verdict:
Sir Grange will probably be the hardier choice for most coastal areas.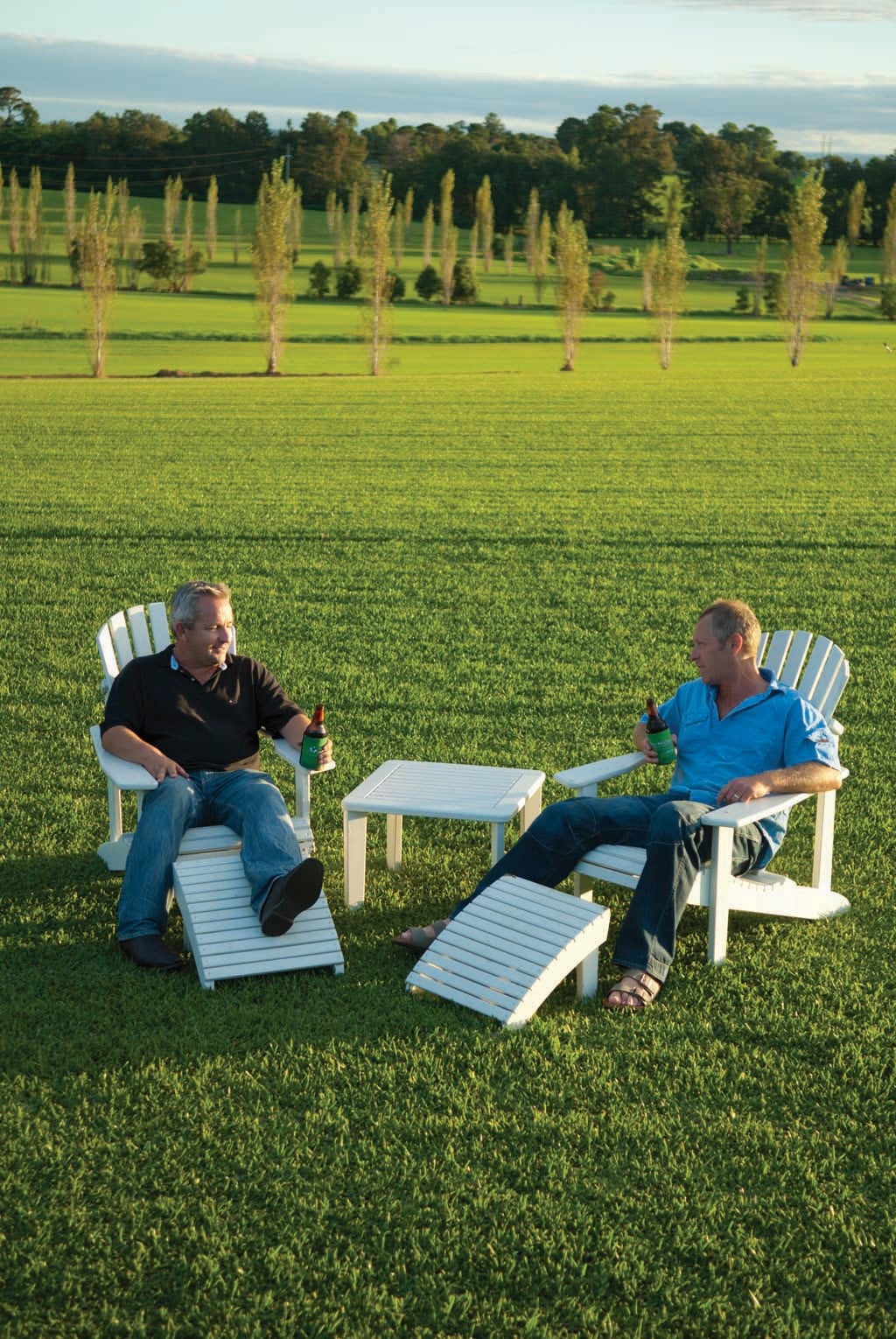 Wear & Tear Resistance
A  lawn needs to be able to recover from rough and tumble wear and tear or scalping when mowing at too low a height. If grass is slow to recover it allows weeds to sprout and swiftly take over your lawn.
The way you use the lawn, the number of dogs you own, the amount of shade your lawn receives, and the type of soil conditions and maintenance programme all influence how quickly your lawn will recover from a beating. But the most important factor is choosing the right type of grass.
Both Sir Walter and Sir Grange are ideal for lawns that take a hammering. Both offer the ability to self-repair.
Sir Walter is an extremely fast growing grass but Sir Grange has established its reputation for hardiness on golf courses around the world where it stands up to constant use and high wear and tear.
One explanation for Sir Grange's ability lies with its dense root mat that helps it to out-compete the weeds.

Verdict:
Sir Walter and Sir Grange are pretty close when it comes to the wear and tear and repair categories.
Sir Walter's rapid growth rates may give it an edge in some situations but in cold weather conditions Sir Grange is probably the better choice so we'll declare this category a tie.
Maintenance Requirements
Maintaining and mowing lawns are probably the biggest drawbacks of a well-tended lawn for many people.
With many grass types if you don't mow your lawn regularly and at the correct height the grass will not retain its health.
Mow the lawn too low and you risk scalping the lawn. This can allow weeds to reinvest your backyard and also allows ugly thatch to dominate your grass.
Likewise, watering requirements in the summer can become both a chore and an expense with some grass types. Fertilising requirements for your lawn may also be more onerous with some grass varieties.
Sir Grange is a very low maintenance grass requiring up to 50% of the mowing that many other grass types require. This is in part due to its slower regrowth rate. You can mow to a range of heights without risk of damage.
Sir Grange has minimal fertilising requirements thanks to its very low nitrogen requirements (75% lower than most other varieties). Watering requirements are minimal.
Sir Walter is also a low maintenance grass. It needs little in the way of fertiliser and watering and it mowing requirements are likewise fairly minimal.

Verdict:
Sir Grange generally requires less maintenance thanks to its slower growth and minimal feeding requirements. Sir Grange wins this category too.
Conclusion: Sir Grange versus Sir Walter
Sir Grange is fast taking over as Australia's best turf variety.
Sir Grange is better looking, more weather resistant, has lower maintenance requirements and is probably hardier too than the Sir Walter variety.
Sir Grange is currently priced a little higher than Sir Walter but we believe the premium level of quality is well worth the additional investment.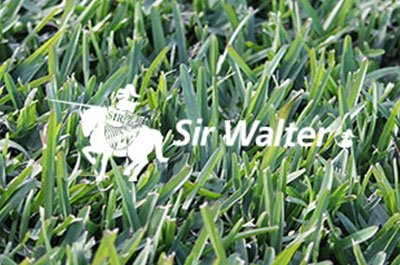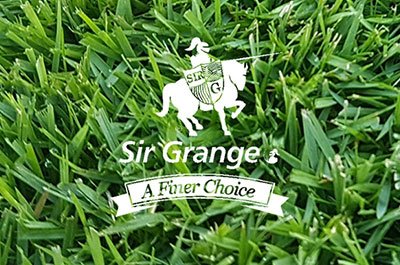 Sir Grange is proving its worth for hard to please customers such as on the golf course and in commercial landscaping projects.
Sydney's prestigious Killara Golf Club has decided to replace its entire turf area (55,000 m2) with Sir Grange following extensive year-long testing.
The Killara Golf Club has chosen Lawn Solutions Australia's Sir Grange variety.
If you're looking for the world's premium turf for your next project then check out the Sir Grange Zoysia variety.
It's perfect for the Australian climate.
Sir Grange Turf – The Lawn Solution For You
We supply Australia's premium quality Sir Grange Zoysia turf from the Lawn Solutions Australia range.
The Lawn Solutions Sir Grange variety is particularly successful because it has been:
Sir Grange comes with that industry-leading 10-year product warranty too so if the grass is greener on the other side of the fence we'll want to know why.
Brochures & Downloads
Sir Grange
Sir Walter
Comparison Guides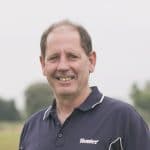 Neale Tweedie
Turf Famer
Neale Tweedie, an experienced operations manager, turf farmer and irrigation services and design specialist with an extensive history in the turf supplies, farming and irrigation industry.
Neale Tweedie is a current board member of Turf NSW, and Turf Australia (Treasurer) and has formal education in Horticulture focused in Agricultural and Horticultural Plant Breeding.
Neale Tweedie is also the owner and General Manager of Atlas Turf, Grechs Turf and Buy Turf Online.