Choose the right lawn for you and learn how to maintain it
What Grass is Right for Your Lawn?
Spending time outside is directly linked with significant health benefits, from breathing fresh air, getting a break from screens that can often be found indoors (good for both your mind and your eyes) and getting some well needed Vitamin D.
There are endless reasons to invest in a lawn, however it is important to choose the right lawn for your needs.
How to choose the right lawn
Choosing which lawn type to lay in your home is an important decision. Your lawn needs to be able to survive in your home conditions, as well as portray the atmosphere that you desire.
There are pros and cons to each grass variety and it is important to invest in a lawn that will suit your needs.
The main aspect to consider when choosing your lawn is your home growing factors:
How much shade does your home get?
This is arguably the most important factor to consider. Different lawn types grow better with different amounts of sun exposure, for example, buffalo grass enjoys partial amounts of shade, whereas nullarbor couch grass will accept nothing short of full sun exposure.
If you don't choose a lawn type that enjoys the amount of shade that your house receives you risk growing patchy, uneven grass – or worse, grass that doesn't grow.
What is your expected wear and tear?
"Traffic" can ruin a lawn with too much wear and tear. When choosing your lawn type you will need to consider what you will be doing on your lawn. Before settling on your chosen lawn type, ask yourself how often you expect to be using your lawn, whether you'll be running around with the kids on the lawn every weekend, or if it will be more for decoration in your garden.
If you plan on doing lots of exercise on your lawn you want to ensure that your lawn can withstand it.
Is your land level?
It can be difficult to grow grass from seeds on unlevel land as rain and soil erosion can wash the seeds away. However, this can be easily mitigated by laying straw over freshly-seeded soil or using erosion-control netting or blankets. If you are prepared to give your lawn extra attention, you shouldn't need to worry about uneven land dictating which lawn type you choose – BUT you should be prepared to put in some extra work when it is first sprouting.
How much turf do you need?
The more turf you need the more expensive it will become, this can often lead some homeowners to invest in a cheaper lawn type.
If you are looking at purchasing a lower quality lawn type for a cheaper price, consider how much manual labour your lawn will need. Sometimes lower quality lawn types need more maintenance, from seeding to watering, fertalizing and germination.
What is drought tolerance?
Many Australians live in areas of the country which are affected by drought throughout times of the year. The lack of rain and government-imposed water restrictions can lead to brown and lifeless lawns dying from not enough water.
The best way to make your lawns drought resistance is to ensure they have grown strong with long roots that stretch deep into the earth. Long roots will give your lawn greater access to moisture your soil might hold.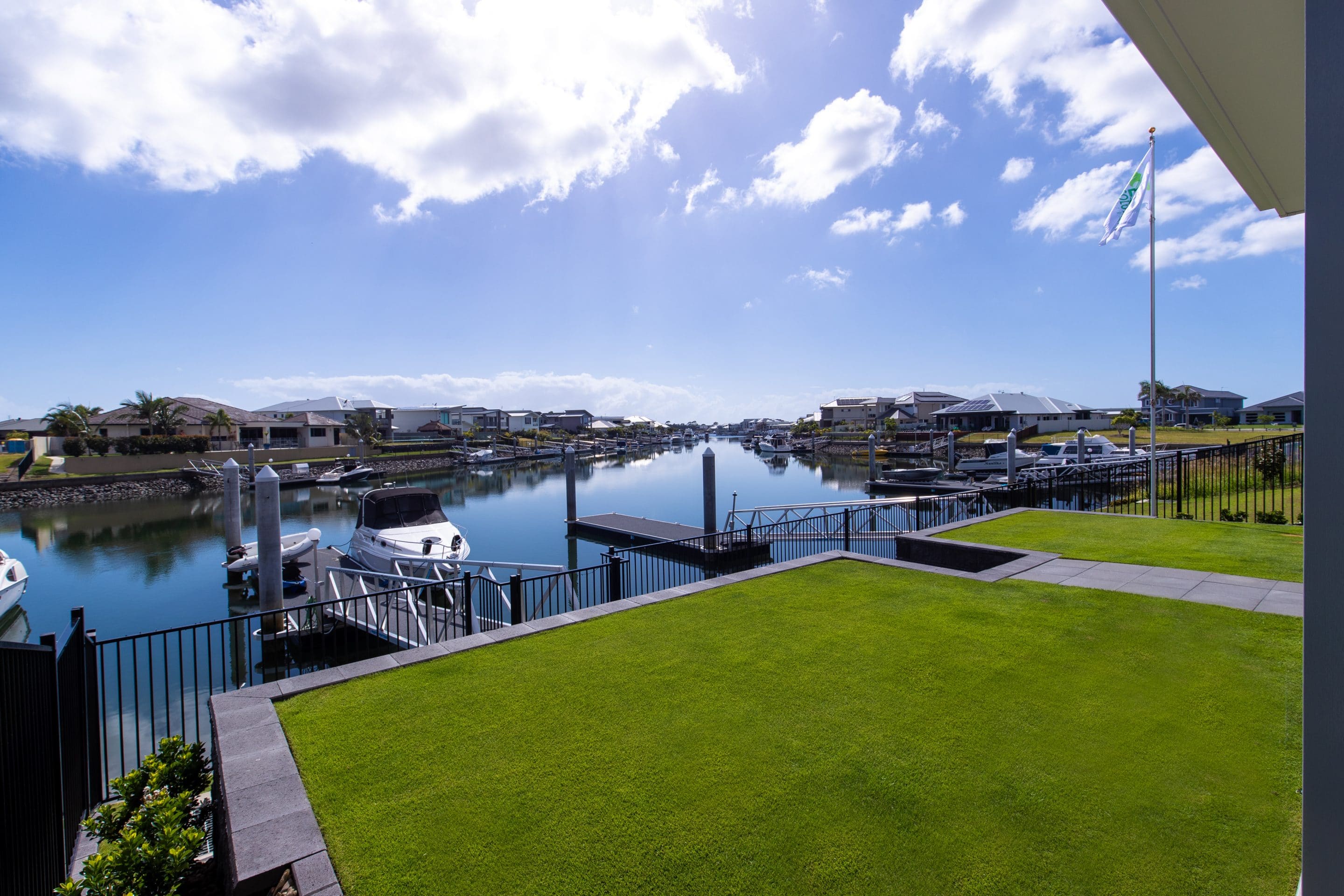 Best types of grass for Australian gardens
There are certain types of lawns that work better than others in Australian gardens. It is best to know which grass types work and each grass' pros and cons, to help you make an informed decision.
Sir Walter DNA Certified Buffalo Grass
This lawn type is the most common variety in Australia, perhaps because it is Australian born and bread, but more likely because it is a resilient turf that thrives in every Australian climate. This turf can create deep root systems which means that it is easy to maintain, even during winter months. This lawn is vibrant in colour and can spruce up any home, it can even increase a home's property value.
Main Advantages of Sir Walter DNA Certified Buffalo Grass
Shade tolerant
Drought tolerant
Evergreen
Easy to maintain
TifTuf Hybrid Bermuda
This fine leaf variety features dense growth and is ideal for a wide variety of applications, especially those with high levels of traffic. Whether you are planning to play football and ball games on your lawn, or general family fun and games, TifTuf lawns can handle it.
This grass boasts a good looking fine leaf with a dark royal green colour. It's resilience to drought stress means that it's beautiful colour lasts for longer, well into winter.
Main Advantages of TifTuf Hybrid Bermuda
Evergreen
Self-repairing
Shade tolerant
Drought tolerant
Withstands overwatering
Nullarbor Couch
You can often find this type of lawn on golf tees and fairways. It requires mowing more often than some other lawn types, as it looks best after it has been mowed short.
One downside of Nullar Couch Santa Ana Turf is that it is adverse to shade and enjoys being exposed to the sun for at least 6-7 hours a day. During spring and autumn months, this lawn can be low maintenance, however in summer it becomes thirsty and during winter leaves can look brown from the dip in temperature.
Main Advantages of Nullarbor Couch
Tough and durable
Non-invasive
Eureka Kikuyu
This grass variety is best known for being tough and durable. It tolerates dry summer periods and is self-repairing, one of it's main benefits is that it does not harbour too many pests or diseases so it is perfect for gardens with pets.
Regular mowing is required as the lawn grows quickly, however it is very tough and can tolerate regular rain and watering.
Main Advantages of Eureka Kikuyu
Tough and durable
Self-repairing
Ideal for pets
How to maintain your lawn
Once you've chosen your lawn type, it doesn't stop there! Without proper care and maintenance it doesn't matter what lawn type you have chosen, it will be sure to die. Caring for you lawn doesn't need to be challenging, simply follow our tips below:
Best time to water grass
During the summer, you will want to water your lawn often to keep it hydrated and healthy. The best time to water your lawn is first thing in the morning. In the morning it is normally cooler, which minimises evaporation, whilst also reaping the benefits of the morning sun which encourages photosynthesis.
Some homeowners like to water at night, doing this also limits the amount of evaporation, however, there is no sunlight to promote photosynthesis. Water at this time also risks waterlogging which creates the perfect breeding ground for disease.
Water grass with cool water
If you water your lawn with hot water, it can scold your lawn and cause brown patches. Whilst you may not intentionally pour hot water on your lawn, the water in your hose can get incredibly hot and can inadvertently burn your plants and lawn. Before you direct your hose at the lawn, point the hose away for the first few seconds.
Don't water in the rain
Overwatering your lawn can be as bad, or even worse, than under watering it. Australian summer storms are notoriously heavy, combining a storm with a recent sprinkler session, can lead to a drowned lawn. Watch the weather channel and look out for oncoming storms and arrange when you water your lawn around the weather forecast.
Fertilise in the summer
Whatever lawn fertiliser you choose to use, giving your lawn a healthy amount during challenging times, especially during the summer, will help your lawn along. Fertilising your lawn may seem like a straight forward job, and it is, if you avoid easy-to-make common lawn fertiliser mistakes.
If you need help choosing the best lawn fertiliser for your lawn type, check out our lawn fertiliser guide that covers everything you need to know about fertilisers.
Aerate your lawn
Push your garden fork into the spill at about 15-20cm intervals to aerate your lawn. By doing this, your roots are able to breath, water can be better absorbed and growth is encouraged.
Stay on top of weeds
The trick to weeding your garden is to stay on top of them, rather than attacking them all at once. Hand weeding as they pop up, ends up being quicker and easier, ripping out weeds as they germinate is much easier than combating established weeds.
Arguably the most annoying lawn weed is Bindii Grass, not only are they distracting from your beautiful lawn, they can be painful, especially if you enjoy walking barefoot on your lawn.
Avoid water run-off
Water run-off is when water trickles off your lawn, into the gutter or bleeding onto your path. This can mean that you are watering too heavily for your lawn to take in the moisture or you may have over saturated the soil. When watering your lawn make sure that you are slow and steady, if water run-off does occur, move your sprinkler to a different patch.
No matter how much you water your patio, it won't grow. You can save both money and water by directing the water to cover your lawn accurately.
For more lawn care advice about keeping your lawn healthy and weed-free, check out our lawn care blog.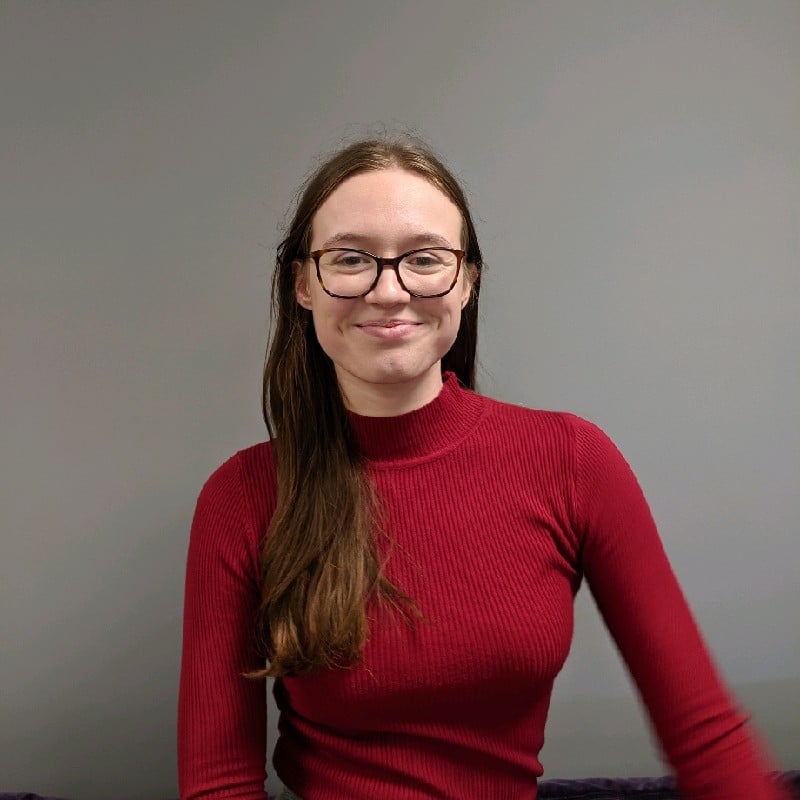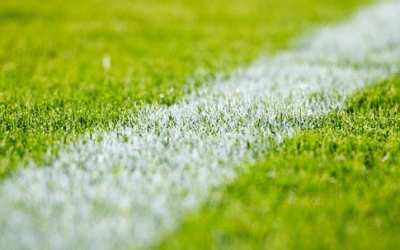 Find out why choosing the best sports field turf variety for each sport is an essential part of any sporting facility's design and installation process.
read more