How to Use Acelepryn GR – The Best Insect Control for Your Lawn
Acelepryn GR for Turf Insect Control
Acelepryn GR insecticide provides unmatched season-long pest control for a wide range of insects.
Buy Turf Online supplies Acelepryn GR in a convenient 10kg bag of granule formulation to help you tackle pest problems effectively with minimal disruption to the community or your household.
Used as a preventative measure for a range of insect pests, such as African Black Beetles, Argentinian Scarabs, Billbugs and several caterpillars, this insecticide offers longevity of performance by providing 3 months of protection.
Ensure your lawn is protected for longer by correctly applying Acelepryn GR at the right time.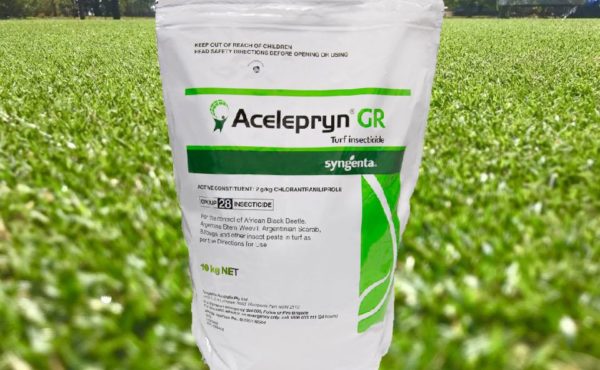 Using Acelepryn GR for Insect Control
As it is exempt from poison scheduling and doesn't require spray equipment, the granule formulation of Acelepryn insecticide provides unmatched performance, while also being easy to apply.
What to use Acelepryn GR for?

Acelepryn GR is an easy-to-use insecticide and can be spread using any turf fertiliser spreader.
Mow your lawn before applying the insecticide.

Depending on the type of pest you are targeting, use a fertiliser spreader to apply between 75kg to 150kg per hectare of grass.

Check the label for how much to apply for each type of pest.

Unless you are targeting caterpillars, you should water immediately after application.

Approximately 3 – 6mm of water is ideal. If this isn't possible, try to plan the insecticide application shortly before it rains.

If you are treating caterpillars, do not water or mow for 24 hours.

Once the Acelepryn has washed into the thatch layer of the lawn (after rain or thorough watering), you can return to mowing as normal.
The optimal time to use Acelepryn GR will depend on the pest you are targeting. For Black Beetles, apply before or during the peak egg hatching period which is typically mid-September.
For Argentian Scarabs, apply in mid-December or before to target their peak egg hatching period.
If you are targeting Billbugs, apply in mid-September to avoid their larvae feeding and damaging your lawn.
For caterpillars, however, the Acelepryn insecticide should be applied when these pests, or their damage, are observed in the lawn.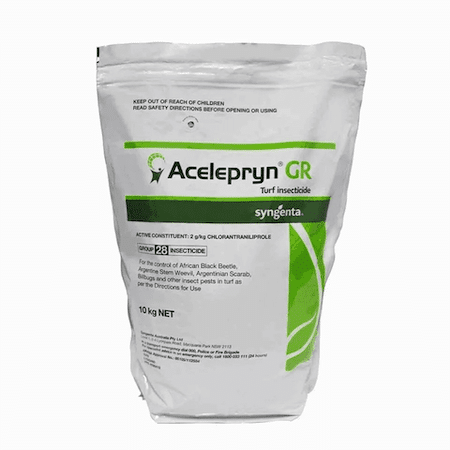 How long does Acelepryn GR take to work?
Once Acelepryn GR is applied to your lawn, it will take about 3-4 weeks to move through the thatch layer and into the soil thatch interface, where the pests reside.
From there, the Acelepryn GR will continue to provide 2 months of additional protection.
Acelepryn GR offers efficiency and longevity for preventative grub and caterpillar control in a single application.
This high performance means your turf remains healthy through Spring and Summer, providing your children and pets with a safe place to play and relax in the sun.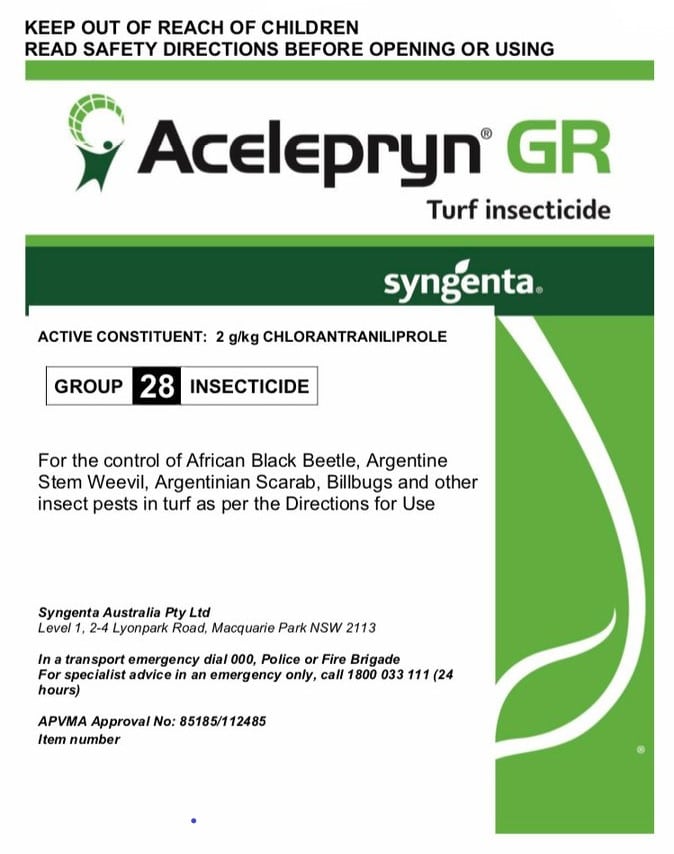 Product Information Sheets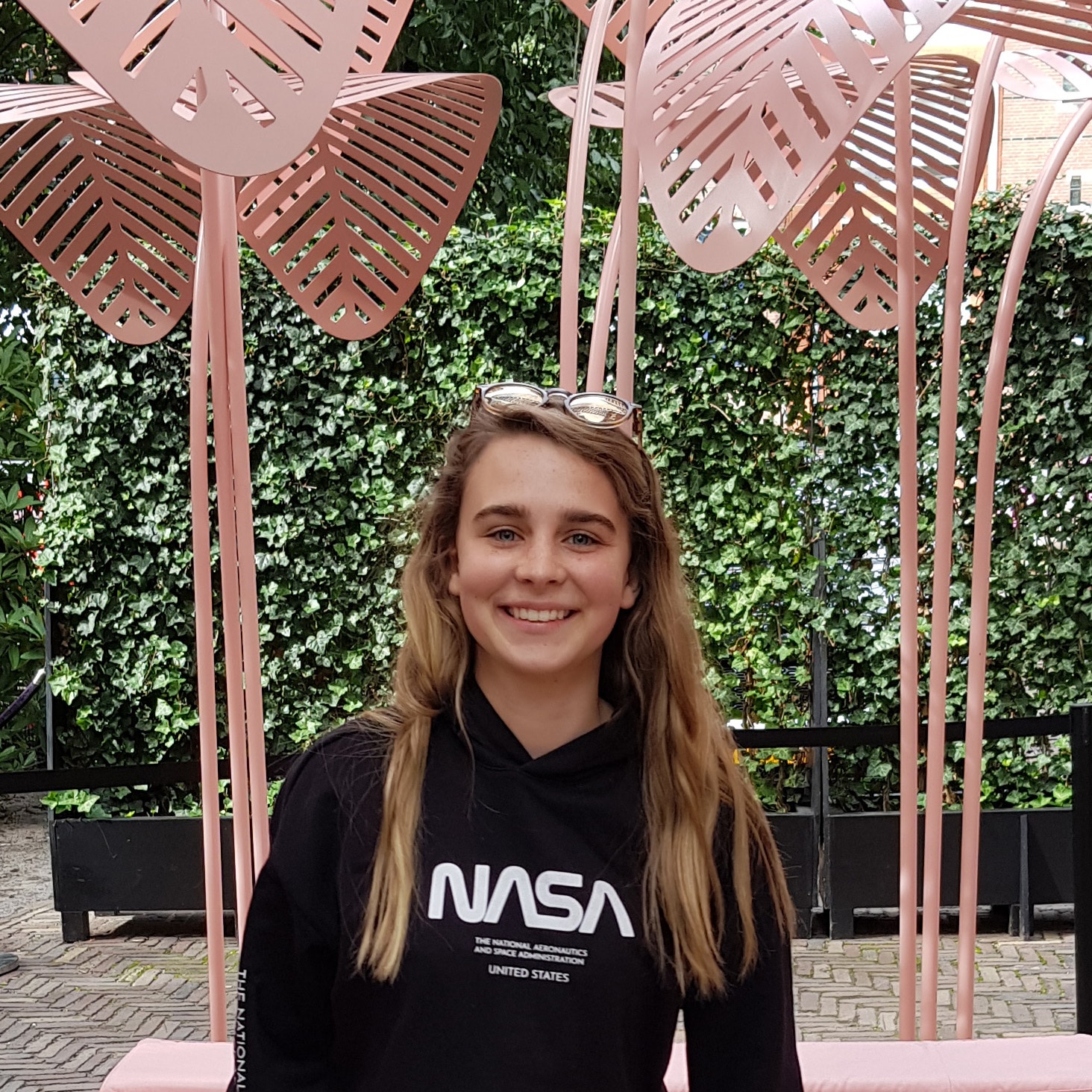 There is a long list of reasons why your lawn may be damaged and patchy – urine burns, scalping, uneven ground, compacted soil and more. While you may be feeling overwhelmed, all hope is not lost.
read more